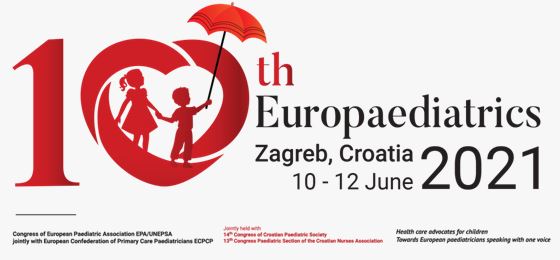 10th EUROPAEDIATRICS CONGRESS 
ZAGREB, CROATIA
Postponed to 10th-12th June 2021 due to Covid-19
Dear Partners and Colleagues,
We are aware that medical and scientific professionals across the world are currently facing unprecedented challenges due to the Covid-19 pandemic.
With regret, but considering the best interests of our delegates, speakers, staff and wider community, the Organizing Commtitee have made the decision to postpone the 10th Europaediatrics Congress with the new dates of 10th-12th June 2021 at the Westin Zagreb Hotel, Zagreb, Croatia.
The abstract deadline is therefore postponed to 1st November 2020 and the Early Bird Registration deadline is 30th November 2020.
Kindly take note of the following:
Registration fees
Delegates that have already registered do not need to take any further action since their registration will automatically be transferred to the re-scheduled Congress dates.
We will continue to provide updates on the Congress website and to all our faculty, industry partners and participants.
We very much appreciate your support around the decision that we have made. This is a very challenging situation but the health and safety of everyone is certainly our highest priority.
We wish you and your families strength, safety and health over these coming months and we hope to see you in Zagreb in June 2021!
Prof. Julije Meštrović
President of the Scientific Committee
Prof. Aida Mujkić
President of the Organising Committee
Prof. Massimo Pettoello-Mantovani
President of the European Paediatric Assiciation/Union of National European Paediatric Societies and Associations