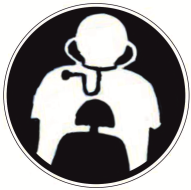 2nd LAUNCH Congress: Endorsements from European societies
2nd LAUNCH:
Lung Ultrasound in Neonates and Children
13 – 14 February 2020 · Paris, France
We are pleased to inform you that the
2nd LAUNCH, the only international scientific
congress on lung ultrasound in PICU/NICU care,
is endorsed by the following societies:
Prepare for an exciting discussion with all major experts in the field from different continents!

Don't skip another edition of LAUNCH!
We look forward to meeting you in Paris!