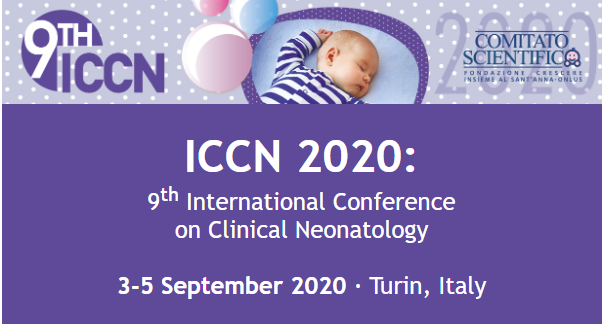 Prepare for GEM 2020 Pre Conference Course
on RSV Infections at the 9th ICCN
The first two days of the Conference will be dedicated to the
GEM 2020 Course to investigate Respiratory Syncytial Virus (RSV)
infections in neonates and infants.
Here are some of the prominent experts and
exclusive lectures you should look forward to:
John De Vincenzo (USA) on the treatment of life-threatening RSV infection
Pablo Sanchez (USA) on why do we ignore neonatal RSV infection?
Paolo Manzoni (Italy) on new monoclonals on the scene: nirsevimab and AK-1654
Registration for the Pre-Conference Course will open soon.
Meanwhile, don't miss the opportunity to be part
of the Conference Scientific Programme for a complete discussion
experience on the latest updates in clinical neonatology!
We look forward to meeting you in Turin!
info@iccncongress.eu
www.iccncongress.eu